If you lose your sword somewhere, don't worry, this belt will do a lot of damage on its own.
Heavy black leather decorated with many brass rings and coins. Single or double wrap and closes with a knight's loop (like the Northumbrean).
This is the Sheriff of Nottingham from the NYRF. He was kind enough to model the belt we made him after he finished the joust.
$135 for single wrap, $175 for double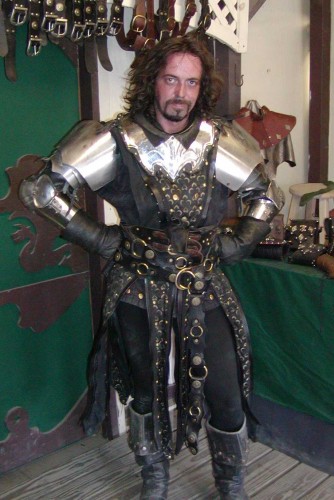 Click picture for larger view.